Frozen Fotiaoqiang – Buddha jumps over the wall Premium Seafood Stew – Fujian Cuisine
Product Detail
Product Tags
1. History of FO TIAO QIANG
FOTIAOQIANG, it's typical dish of Min Cai(Fujian Cuisine) and appears in many important state guest's table. Such as: American president Reagan and Queen Elizabeth . It's known for fragrant and appetizing smell.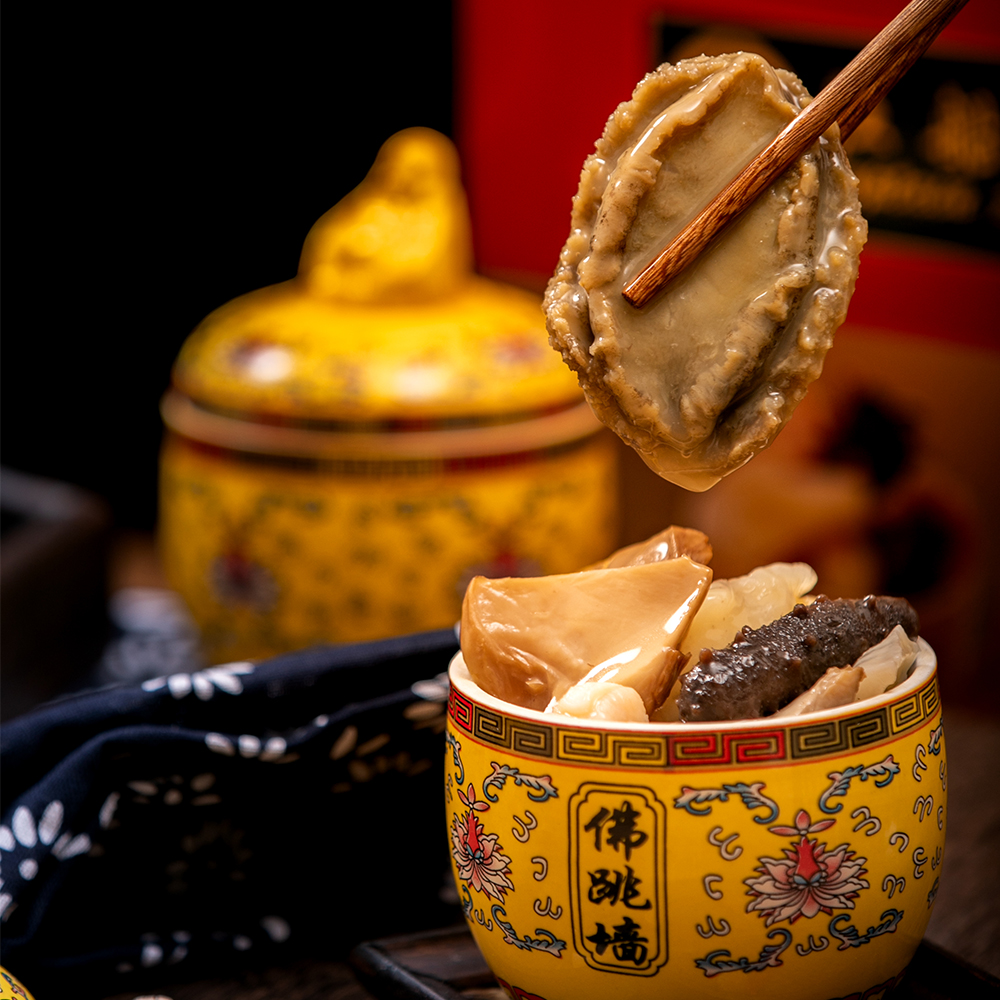 There are many stories on the origin of the dish. Among them, a common story is: In the Qing Dynasty(1876),an official in Fuzhou banking house held a banquet in home to treat zhou Lian who had more power than him. His wife cook a dish named "Fu Shou Quan". Zhou Lian appreciated on it after tasting ,then asked cooker Zheng Chunfa to learn, so Zheng Chunfa studied and improved. When Zheng Chunfa left " Zhou Lian Fu" and opened a public house, this dish was the representation. Because the pronunciation of "Fu Shou Quan" was similar to the "Fo Tiao Qiang" in Fuzhou. So "Fo Tiao Qiang" was known to the world.
2. Selected high-quality seafood, and preserve the original flavor of the ingredients, rich in protein and collagen.
Abalone is plump and tender, sea cucumber is firm and Q, mollusks are strong and crisp, dried scallops are tender and extremely fresh, and snail meat is fresh and smooth.
3. The soup is boiled for dozens of hours, which is mellow but not greasy and has an aroma that is endless.
4. Contained no other meat product than seafood. Low fat and low calories.
5. No preservatives and no flavors
6. having a healthy and delicious meal in simple steps:For the best result, defrost product before heating. Remove outer package and the film on the surface of can. Heat the jar thoroughly with boiling water for 4-6 mins or with microwave oven for 3-5 mins, or until heated, then serve. Be careful the hot container.