Frozen Seasoned Flying Fish Roe – Tobiko
Product Detail
Product Tags
Color: Red、Yellow、Orange、Green、Black
Nutritional ingredient: It is rich in egg albumin, globulin, egg mucin and fish lecithin as well as calcium, iron, vitamins and riboflavin, which are essential nutrients for the human body.
Function: Flying fish roe is a healthy ingredient with a particularly high protein content. It is rich in egg albumin and globulin as well as fish lecithin, which are easily absorbed and utilised by the body to improve the function of the body's organs, boost the body's metabolism, and strengthen the body and relieve human weakness.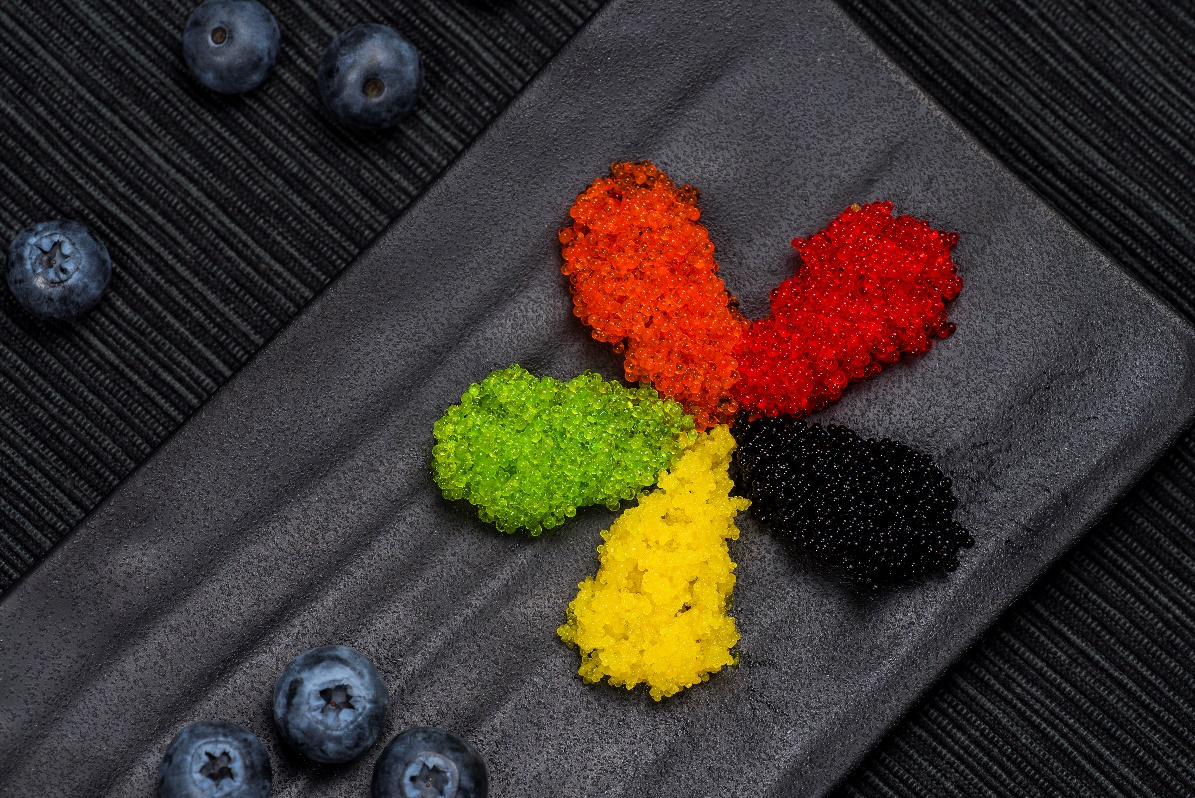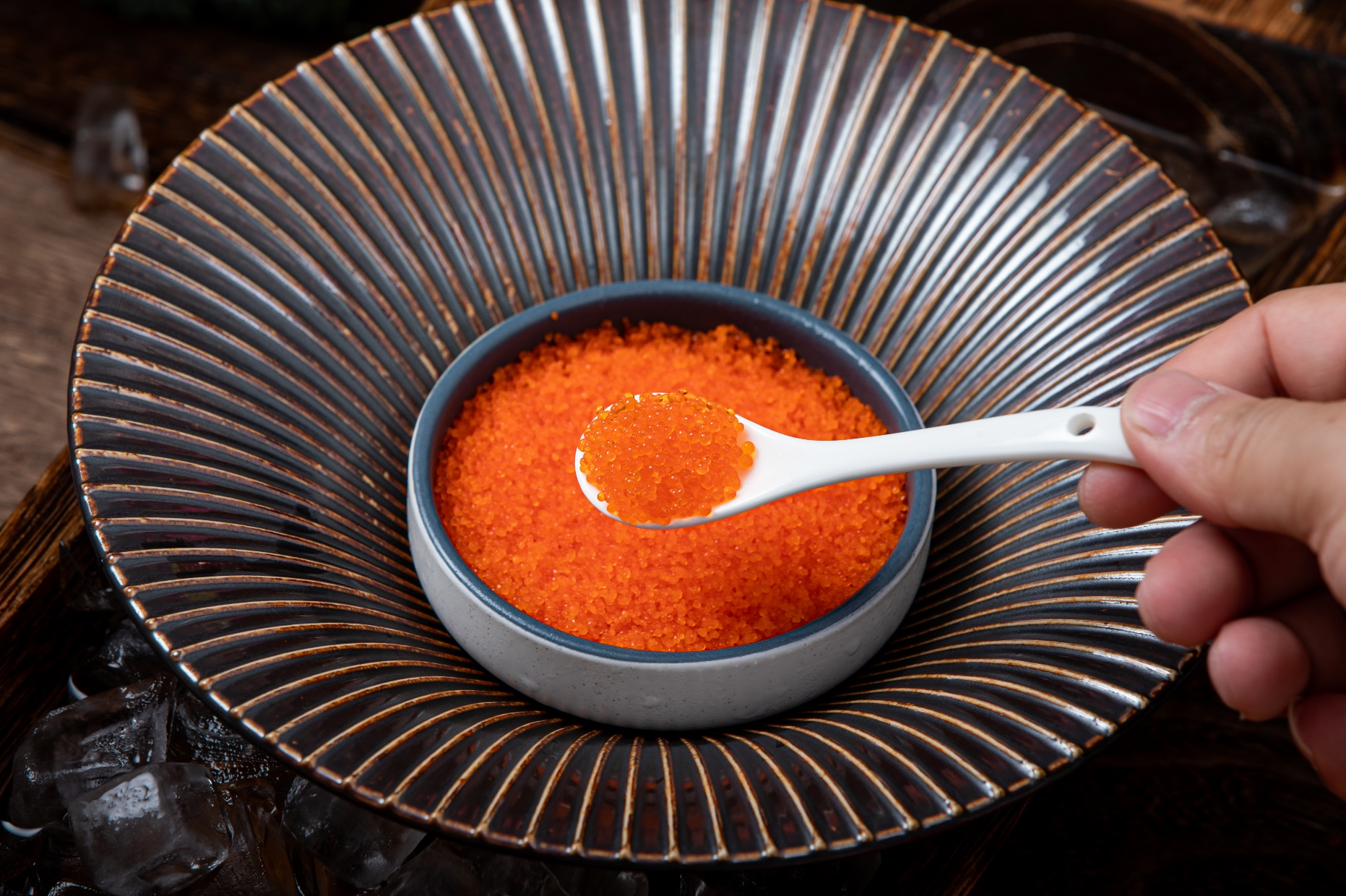 Flying fish roe Sushi
Put 3/4 cup of the cooked rice on the nori,dip them in vinegar water. Place the cucumber, shrimp, and avocado on the nori,and wsrap them to a roll.Spread the flying fish roe over the roll.Cut the roll into bite-sized pieces and finished.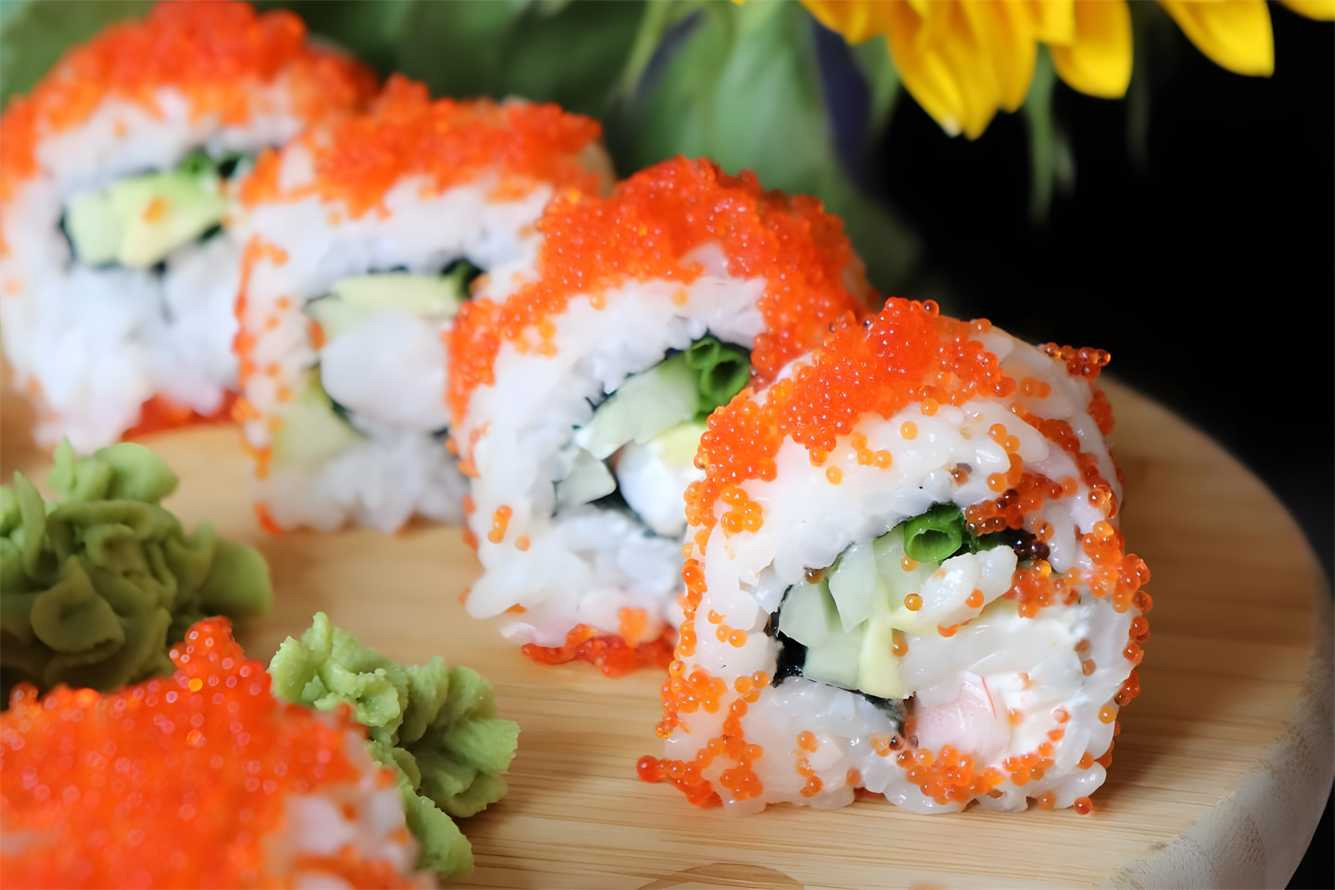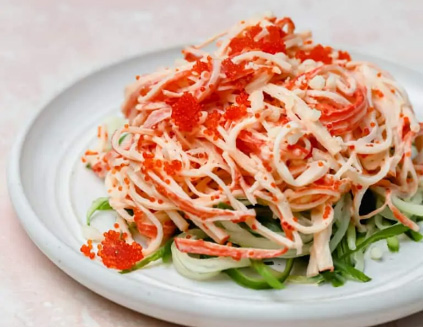 Tobiko salad
Pour the spicy mayonnaise over the shredded crab and cucumber, then stir well. Add Tobiko and tempura, and stir gently again. Finally, put some Tobiko on top for decoration.
Fried Fish Egg
Chop the snapper into puree and add the egg whites. Add the flying fish roe and seasoning, stirring until well combined. Brush the pan with oil and pour the mixture into the pan. Then use a shovel to make a hole in the middle and pour in the yolk. Pour some water, cover and steam for 5 minutes.Sprinkle with salt, pepper and eat.