Frozen Seasoned Capelin Fish Roe – Masago
Product Detail
Product Tags
Color: Red、Yellow、Orange、Green、Black
Nutritional ingredient: It is rich in nutrients, minerals, trace elements and proteins, which nourishes the brain, strengthens the body and nourishes the skin.
Function: Capelin Fish Roe is a healthy ingredient with a particularly high protein content. It is rich in egg albumin and globulin as well as fish lecithin, which are easily absorbed and utilised by the body to improve the function of the body's organs, boost the body's metabolism, and strengthen the body and relieve human weakness.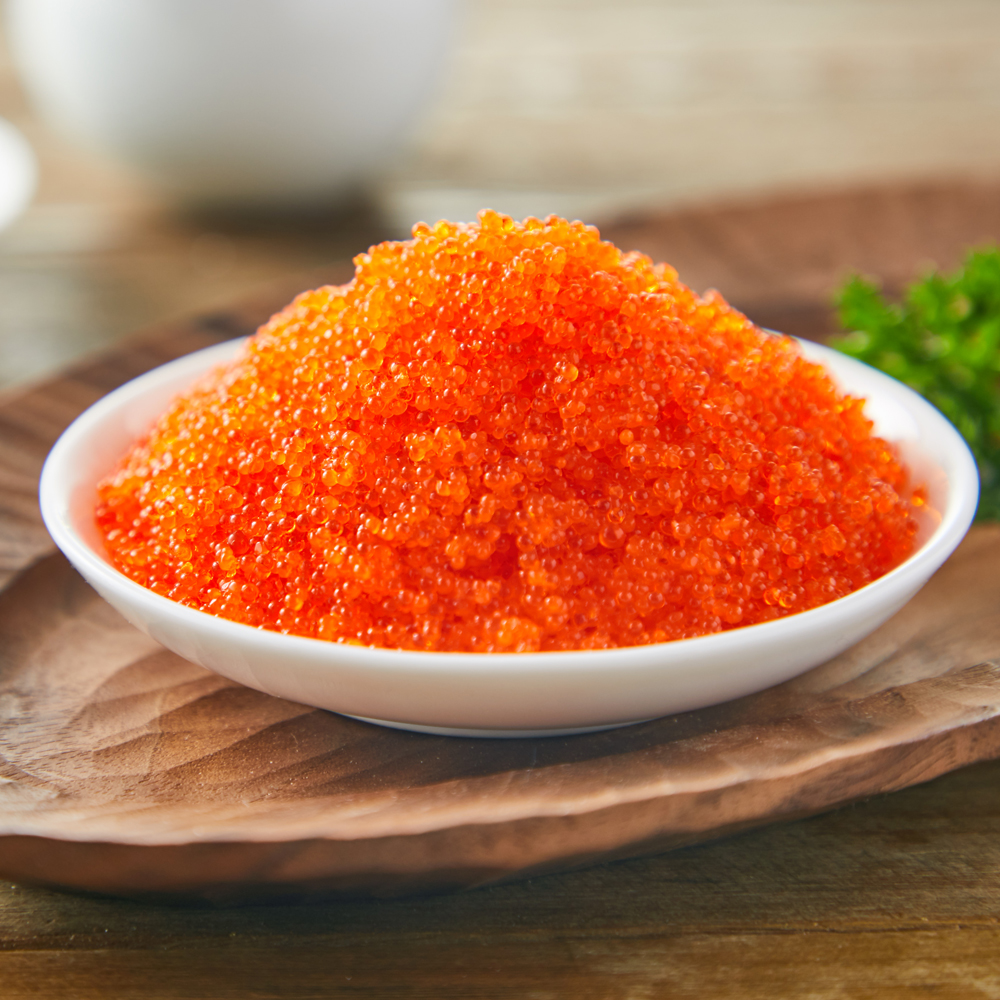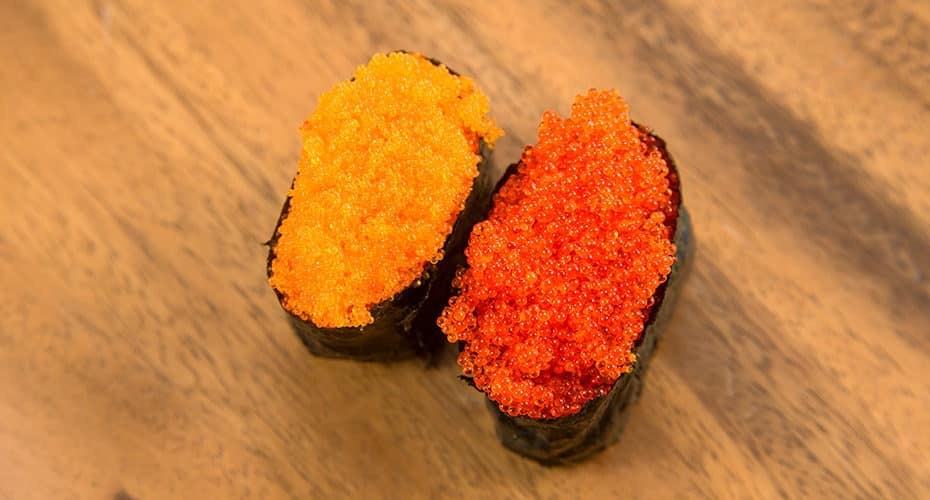 Masago Sushi
With wet hands, take about 1 ounce of sushi rice, mold to a rectangular shape. Wrap with nori strip and stuff with masago. Serve with Ginger and mustard.
Creamy Masago Udon
After butter is fully melted in pan, add in flour to create a roux. Slowly add in cream or milk, dashi powder, a pinch of black pepper, and garlic powder. Mix until there is no flour lump and let it simmer on medium-low heat until the sauce becomes thick.Turn the heat off, Add in udon noodles and mix well. In a separate bowl, mix together mayo and Masago. Add in the udon and mix it all.Add on the poached egg & garnish with seaweed and green onion. ENJOY!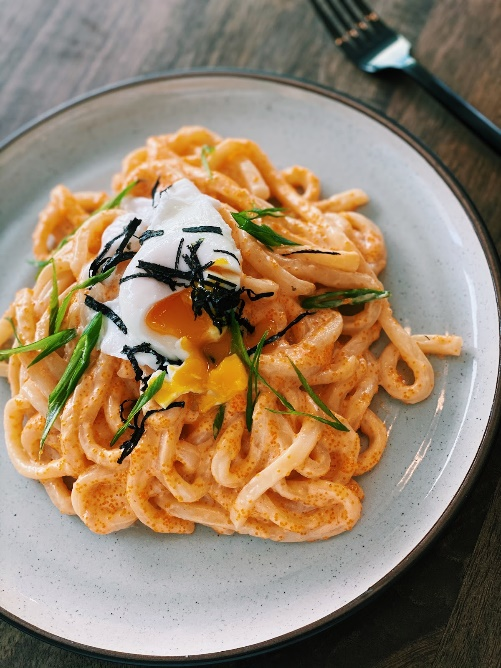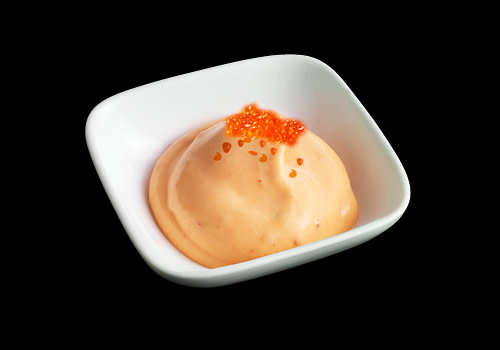 Masago Sauce
In a medium Bowl Put two tablespoons of mayonnaise, followed by two tablespoons of Sriracha sauce. Pour the juice of half a lime over the mayonnaise mixture. Don't use too much.Add two teaspoons of Capelin roe to the mixture. Then mix the ingredients until combine.