Frozen Abalone in brine ready to eat after heating
Product Detail
Product Tags
1. Select the finest ingredients
Abalone refers to a primitive marine shellfish, which is a single-shelled mollusk. Abalone is a traditional and valuable ingredient in China, and until now, it has often been listed in many state banquets and large banquets held in the Great Hall of the People, becoming one of the classic Chinese state banquet dishes. Abalone is delicious and nutritious, rich in many kinds of amino acids, vitamins and trace elements. It is known as the "soft gold" of the ocean, low in fat and calories.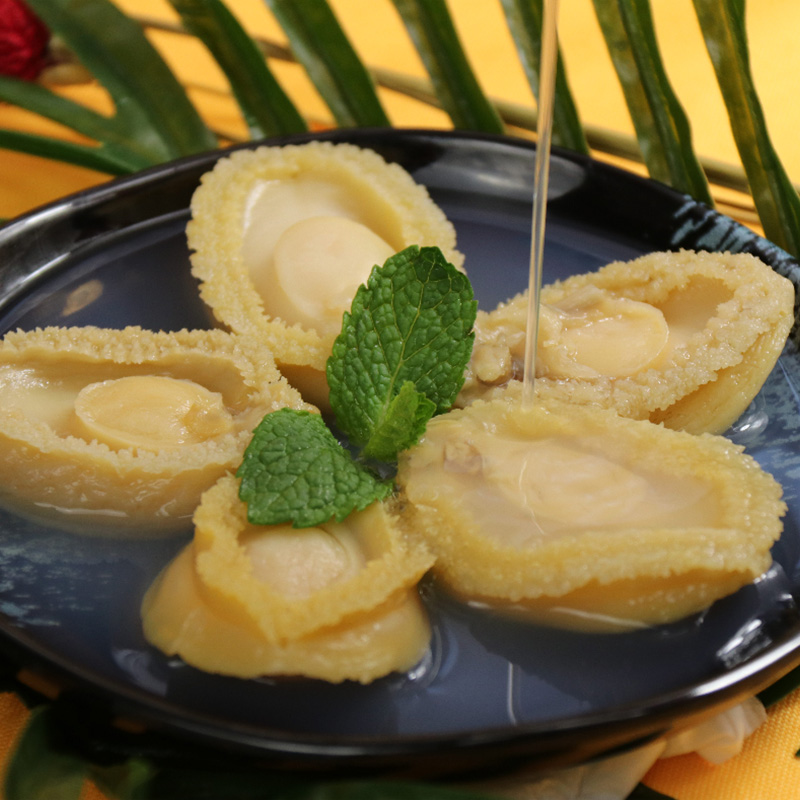 The raw materials of abalone come from "Captain Jiang" organic farming base, freshly caught and boiled with pure water (a little salt) to restore the original taste of abalone.
2. No preservatives, no flavoring
3.How to eat:
Thawing out and remove bag, put into microwave-safe container and heat for 3-5 minutes. 2.Or thawing out and put the whole bag into boiling water for 4-6 minutes. Then you can enjoy it.
Once heated, slice abalone and add your favorite vegetables for a great dish.
The soup is extremely fresh and can be used not only to refresh various dishes, but also to make noodles with abalone sauce, rice with abalone sauce, etc.