Frozen Braised Abalone with Noodles nutrition, health and quickness, prepared dishes
Product Detail
Product Tags
1. Select the finest ingredients
Abalone is a traditional and valuable Chinese ingredient, ranking among the top four seafoods. It is rich in nutrition, rich in various amino acids, vitamins and trace elements. The raw materials of abalone come from "Captain Jiang" organic farming base, freshly caught. After being boiled carefully, it tastes delicious.
Frozen noodles are a delicacy in which the main ingredient is wheat flour. Wheat flour is processed into noodles, boiled, slowly cooled and put into plastic bags for freezing. People can consume it easily and the noodles can keep their original flavor, easy to cook and not easily rotten, and the texture is al dente.
Shiitake mushroom is a mushroom food with high protein, low fat, polysaccharide, many amino acids and many vitamins.5. You can easily become a Super-Chef by just heating up Captain Jiang Frozen Braised Abalone with Noodles!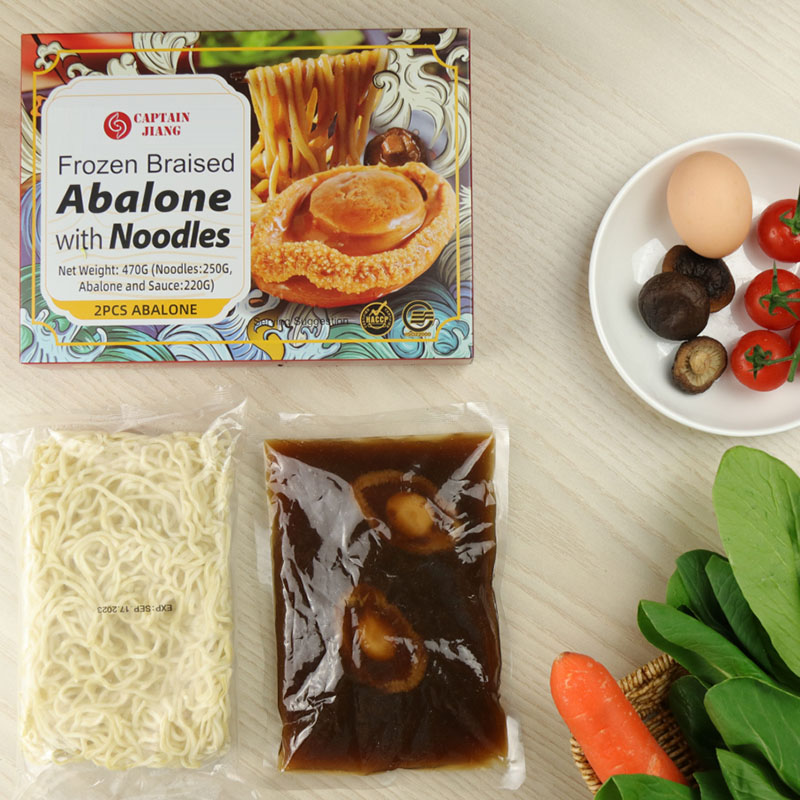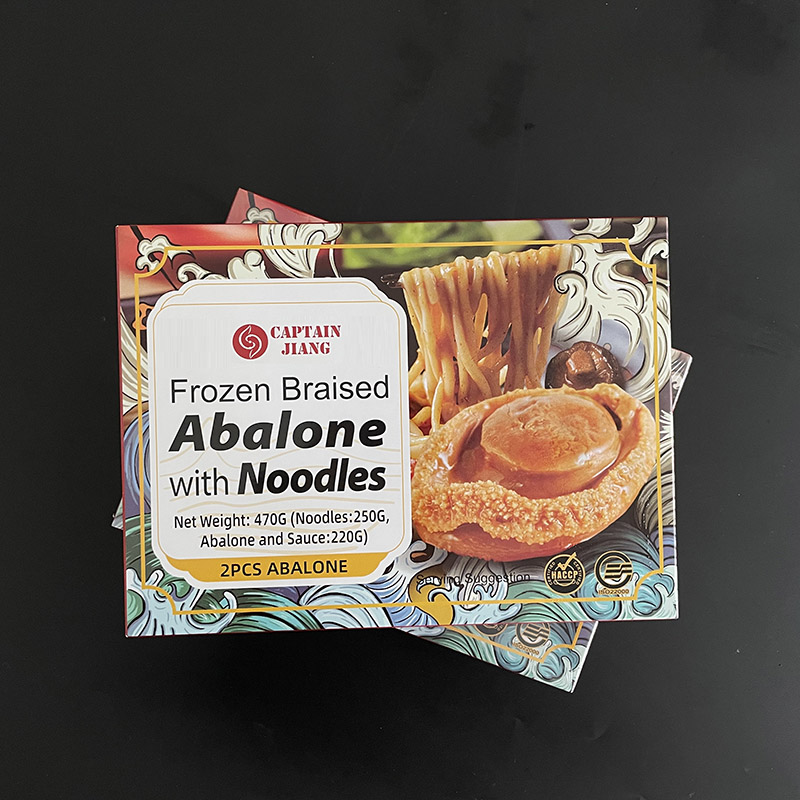 2. Abalone and shiitake mushrooms are paired for more balanced nutrition and richer taste.
3.How to eat
Edible method 1: Thaw and take out the abalone souse bag from the package, heat in up by microwave oven for 2-3 minutes or boiled the whole bag for 3-5 minutes. No need to restore the noodles, just boil it for 1-2 minutes. Mix the noodles and braised abalone well, or serve with your favorite vegetables.
Edible method 2: Another easier way you can do is just mix the restored braised abalone and noodles in one plate, and heat it up by microwave for 2-4 minutes.